Matchhamster, a leading company in intellectual property protection, asked me to help in the process of building a new online platform. The visual resources designed in 2015 were not accurate anymore. 
They asked me to redesign their hamster character and make a user interface design for the platform.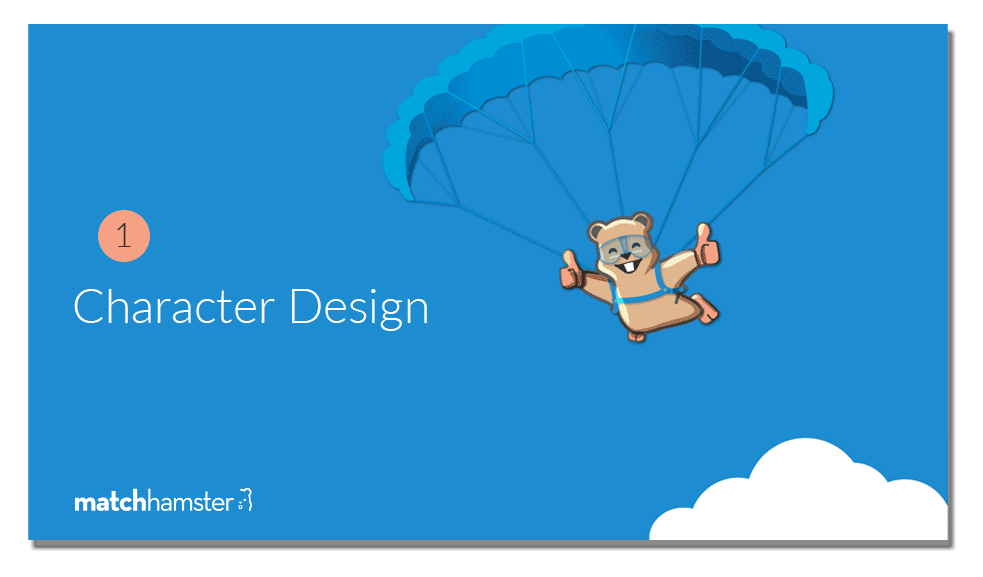 Step 1: Character Design
Starting with the hamster, I redesigned the original character and made him more active, engaging and 3dimensional. The new hamster can easily be tweaked into specific styles through the use of attributes (clothing, glasses and other props).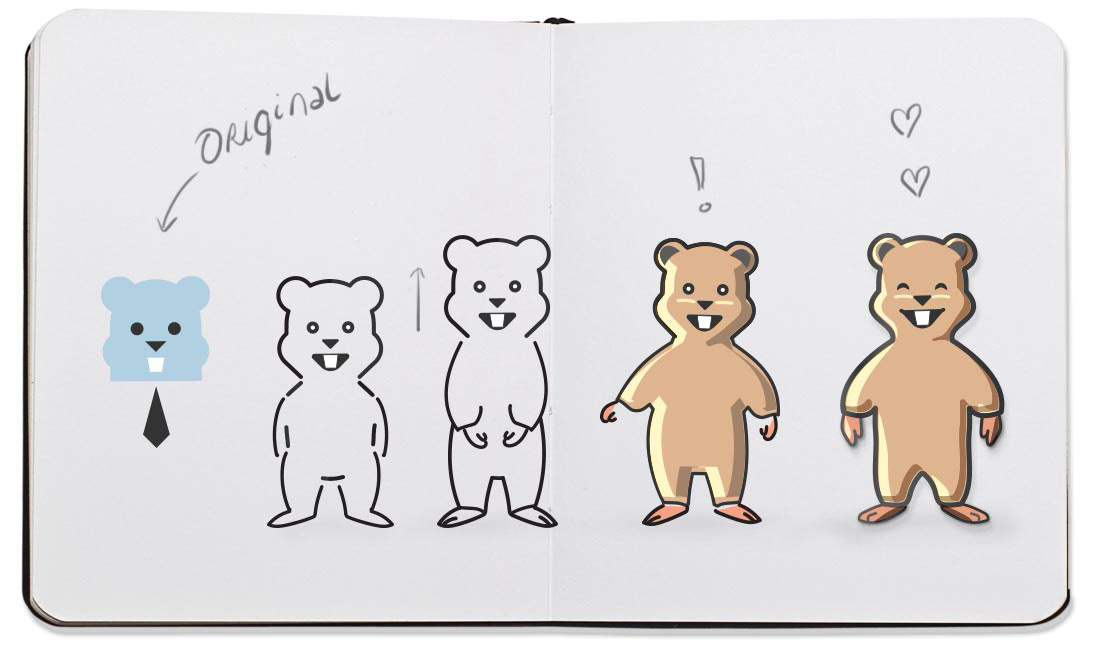 Step 2: User Interface Design
Matchhamsters key color is blue. I wanted this color to be vividly present on each page. By keeping the overal color palette subtile, the blue really stands out. In this phase we also decided on font use, navigation styles and overal layout.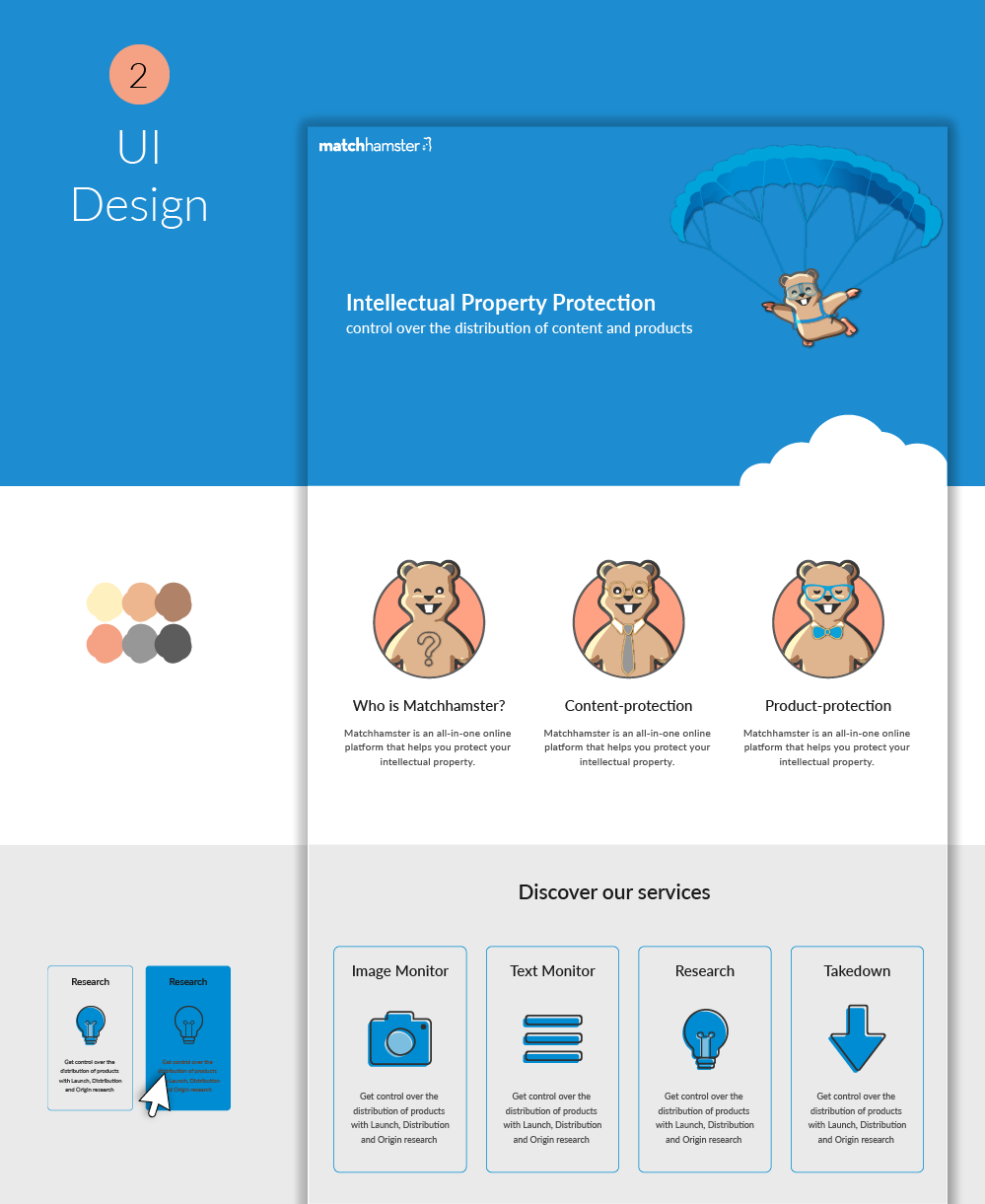 Step 3: Explainer Visuals
The platform contains several product pages. For these pages, explainer visuals work very well. Explainer visuals reinforce the comprehension of a product and its function. 
The final step was to make a series of explainer visuals. Here are two examples. The first one shows the monitoring process and the second one shows the takedown of copyright infringements.